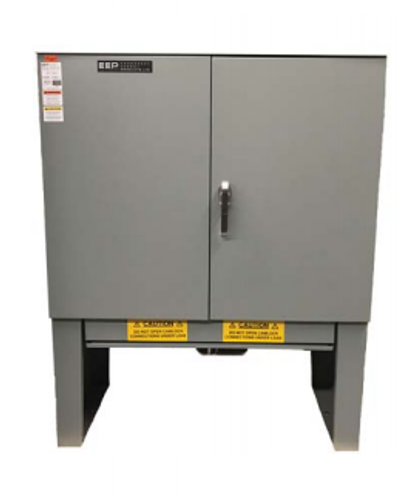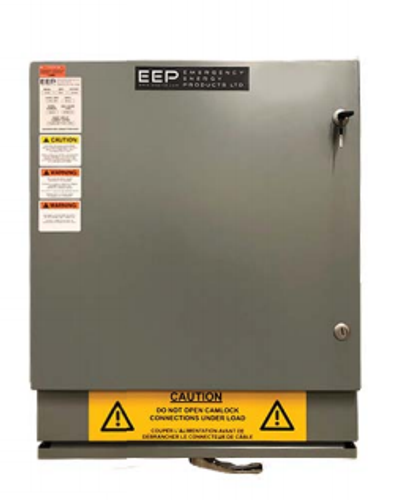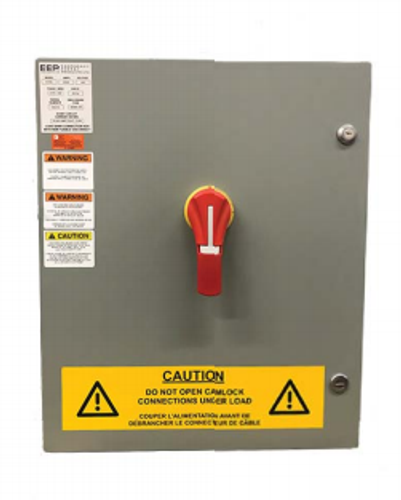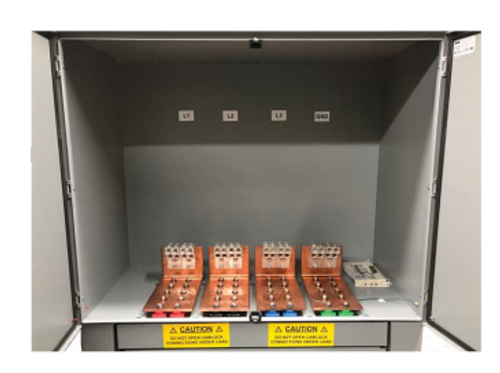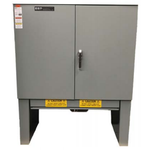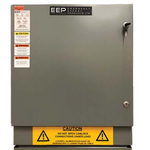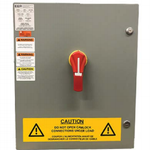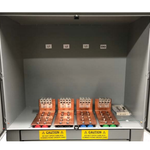 E700-E701 Load Bank and Generator Connection Boxes
The E701 connection box provides a quick and affordable way to connect a temporary standby generator to ensure your business stays functional when the primary power goes down.
The E700 is designed for use with load banks for testing of your emergency power system.
Rated for 100A-4000A up to 600V
Load Bank (output) and Generator (input)
Optional non-fusible disconnect is available up to 400A, 600A and 800A coming soon
Enclosures are standard NEMA 3R. Also available in NEMA 4X 304 brushed stainless steel
Standard camlock temporary receptacles, colour coded
All Enclosures are padlockable. Fusible disconnect handle is rated for 3R and 4X and padlockable in both positions
Concealed access temporary entry (up to 800A) and flip-open bottom temporary access (1000A and above)
7" depth compact model E700C and E701C is available in 100A400A on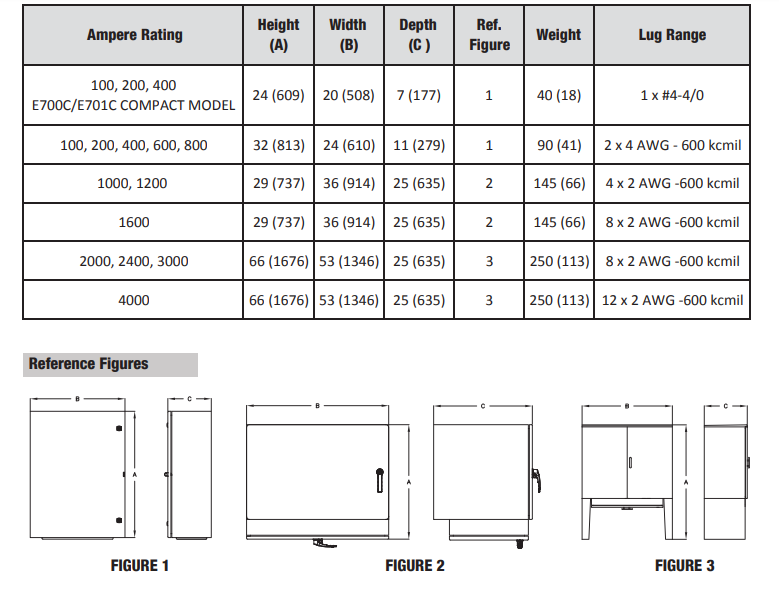 1. Metric dimensions (mm) and weights (kg) shown parentheses adjacent to Imperial measurements.
2. Depth includes 1" door projection. Allow a minimum of 3" additional depth for projection for handles.
3. All dimensions and weights are approximate and subject to change without notice.
4. Packing materials must be added to weights shown. Allow 15% additional weight for cartons, skids, crates, etc.
5. Special enclosure NEMA 4X dimensions and layouts may differ. Consult EEP for details.