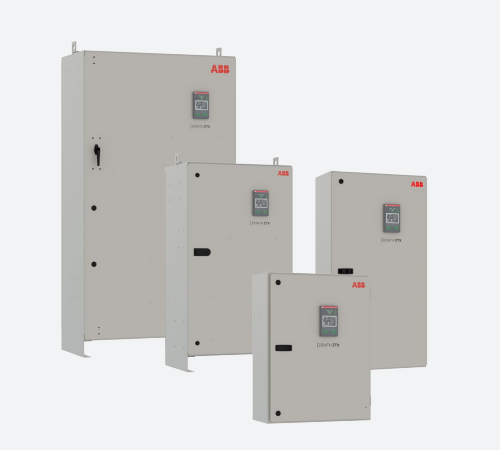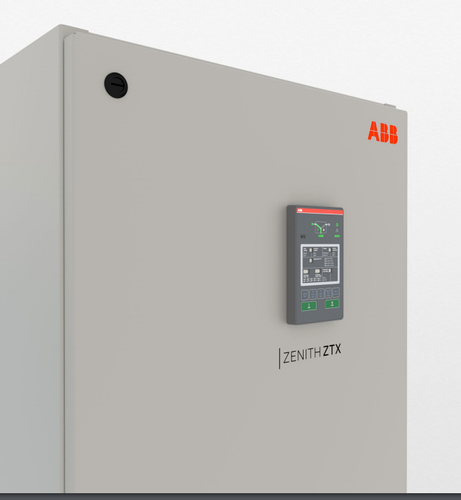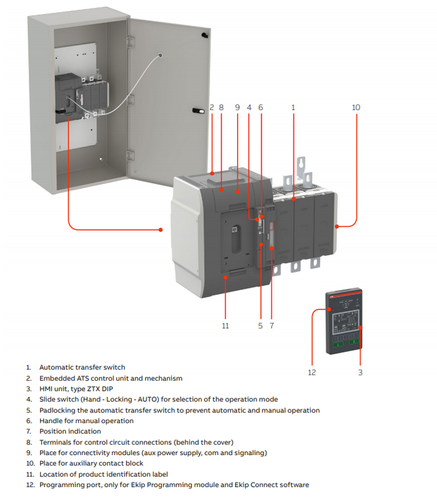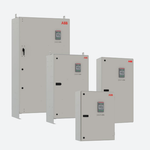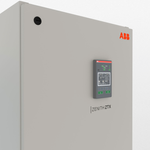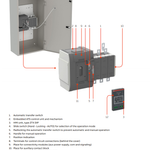 ZTX Series
Residential and light commercial applications
Powered by TruONE¢ technology, Zenith ZTX series automatic transfer switches incorporate switch and controller in one seamless, self-contained unit,
reducing the number of wires and connections. This design saves room in the enclosure and minimizes the potential for connection failures. In addition,
the design incorporates modular components to reduce downtime and service costs.
Start up in minutes, not hours
The new Zenith ZTX series weighs up to 30% less than comparable ATS models but has up to 25% more wire-bending space, making it especially easy for contractors to install. Once sources are connected, an innovative auto-configure function via the HMI sets electrical system parameters in seconds. Because of breakthrough ABB technology, no additional control wiring or troubleshooting is required on-site. And any programming changes can be done from the HMI with a few keystrokes, making commissioning quick and painless.
You can even configure Zenith ZTG on site before installation " using a laptop with Ekip Connect software, even without any external power supply.
Minimize unplanned outages
Zenith ATS solutions are tested to last up to 6,000 cycles. Based on 10 transfers per month, thats 50 years of reliable operation! If things ever do go wrong, all critical modules are customer-replaceable to simplify service and significantly reduce downtime and service costs. Say goodbye to losing the lights or closing business due to an unplanned outage.